Ways to Help
The work and momentum of One Story at a Time relies on the generosity of your support of our initiatives.
Despite the sometimes overwhelmingly dire situations we see in all-too-many migrants at the US-Mexico border, we also continue to see individuals and families progressing from vulnerable, hopeless beginnings into new lives of hope and opportunity.
We are honored to contribute. We hope you join us.
---
Click HERE to read about our urgent need for your support in response to the COVID-19 pandemic.
Your donation helps bring humanitarian aid and hope to the most vulnerable.
Please consider checking the box on the third panel of the donation form, which will cover the processing fee and allow us provide even more help to those in need.
---
You may also donate by check:
One Story at a Time
1242 NW Hillcrest Dr.
Corvallis, OR 97330
One Story at a Time, Inc. is a 501(c)(3) non-profit charitable organization.
Our EIN is 84-1936944.
All donations are tax-deductible.
By donating online, you agree to our Privacy Policy and Terms of Use.
Every dollar counts.
We heartily encourage you to link any and all Amazon purchases through our AmazonSmile portal.
Simply click the link below, and Amazon will donate a percentage of your eligible total to One Story at a Time.
This is an excellent opportunity for all to support our initiatives. To access our AmazonSmile connection…
There's always a need. Please consider donating a number of essential needs for migrant families on the border.
NOTE: Our board member Jill Thiry is located right at the border. To save time and cost, and for the sake of logistics, please have Amazon mail your donations to:
Jill Thiry
946 Donax Avenue #363
Imperial Beach, CA 91933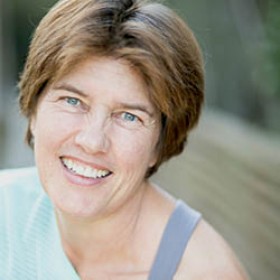 "I love living at, loving at, and helping at the border between my home and my work. Not everyone has that option. Everyone deserves the opportunity for change, and I'm doing whatever it takes, including being a key schlepper, to help."