Our Resources section is frequently updated and includes important links to our supporting organizations, background information on the border situation, and relevant reporting.
Restoring human dignity at the US southern border
After seeing the conditions in which children were held at a detention center on the US-Mexico border, Sister Norma Pimentel established a humanitarian respite center in Texas where people can get clean clothing, a warm shower and a hot meal.
In this powerful talk, Sister Pimentel discusses her lifelong work restoring human dignity at the border — and calls on us all to put aside prejudice and lead with compassion.
How these threads came together
Founding board member Linda Carroll spoke at the Unitarian Universalist Fellowship of Corvallis, OR, on July 14, 2019 about the origins of One Story at a Time.
Linda's words weave together her perspectives on a moral obligation to help those less fortunate, the values of social activism, finding work with meaning and purpose, and the resulting resonance of deep chords within us.
Rancho La Puerta
This wellness resort and spa, just across the border, has transformed its garden during the pandemic into a valuable source of produce for a number of shelters in northern Mexico. Click HERE for more information.
Visit Rancho La Puerta
Little Mercies
Providing essentials for vulnerable migrant children living in the poorest conditions while awaiting court dates in towns along the Mexican-American border.
Visit Little Mercies
ICF
The International Community Foundation is a nonprofit foundation for U.S. donors who are passionate about protecting the environment and improving the quality of life in Baja California and Latin America.
Visit ICF
Border Angels
Border Angels promotes a culture of love through advocacy, education, by creating a social consciousness, and engaging in direct action to defend the rights of migrants and refugees.
Visit Border Angels
AmazonSmile
Every dollar counts. We've partnered with AmazonSmile, which will donate a percentage to One Story at a Time for each of your Amazon purchases. Simply click the link below, and log into your Amazon account.
Shop via AmazonSmile
Armed Violence
Violence by gangs and cartels is the primary reason people leave their homes. It's hard for most of us to imagine this, but it is the reality of many people in the Northern Triangle of Central America (El Salvador, Guatemala and Honduras). The region is considered one of the most dangerous places on earth: according to a report on the Global Burden of Armed Violence, El Salvador, Honduras and Guatemala had the highest average annual female homicide rates in the world (2007–2012).
Read the Report
The Migrant Crisis
Migration from Central America to the United States is not a new phenomenon. However, the reasons, or push factors, that are causing people to migrate or flee have changed. While the United States has seen a record in asylum applications in recent years, Central American countries are dealing with larger migratory flows from the Northern Triangle within their borders.
Read Amnesty International's Report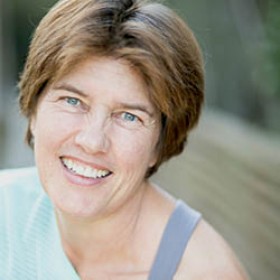 "I love living at, loving at, and helping at the border between my home and my work. Not everyone has that option. Everyone deserves the opportunity for change, and I'm doing whatever it takes, including being a key schlepper, to help."